Daly Export
Regular price
LE 0.00 EGP
Regular price
LE 0.00 EGP
Sale price
LE 0.00 EGP
Unit price
per
Sale
Sold out
Availability:
To purchase this item kindly contact us for assistance or call us on 📞16584.

Prices are calculated upon configuration.
Note: A Fire Alarm System consists of several devices/products that work together; this product is part of a system that needs configuration. 


Description
FSL100-IR3 -  Triple IR Flame Detector - Honeywell
The FSL100 Series of flame detectors from Honeywell delivers robust, fast, and reliable detection of flaming fires in a wide range of applications.
All utilize sophisticated sensing and signal analysis to detect fires quickly while also rejecting false alarms.
The FSL100 may be small and lightweight for easy installation but it is designed to work in tough indoor/outdoor environments, as well as potentially explosive atmospheres.
With a large field of view it can detect a range of different types of fire including hydrocarbon and non-hydrocarbon sources.
Available in UV, UV/IR and 3IR we have your application covered.
Swivel mount brackets need to be ordered separately !
FEATURES & BENEFITS
• Analysis of the flame flicker frequency for improved false alarm rejection
• Particularly suited to liquid hydrocarbon and dirty fires
• Affected less by window contamination or smoky fires
• Good resistance against the influences of:
- Direct and reflected sunlight
- Artificial light, such as fluorescent tubes and glass covered halogen lamps
- Arcs and electric discharges (static or from e.g. electric motors)
- The radiation from electric welding provided that the electric welding takes place at a distance more than 10 feet from the flame detector (a welding rod contains organic compounds which may produce a small flame)
• Especially suitable fires that emit large amounts of smoke
Share
Contact Us
View full details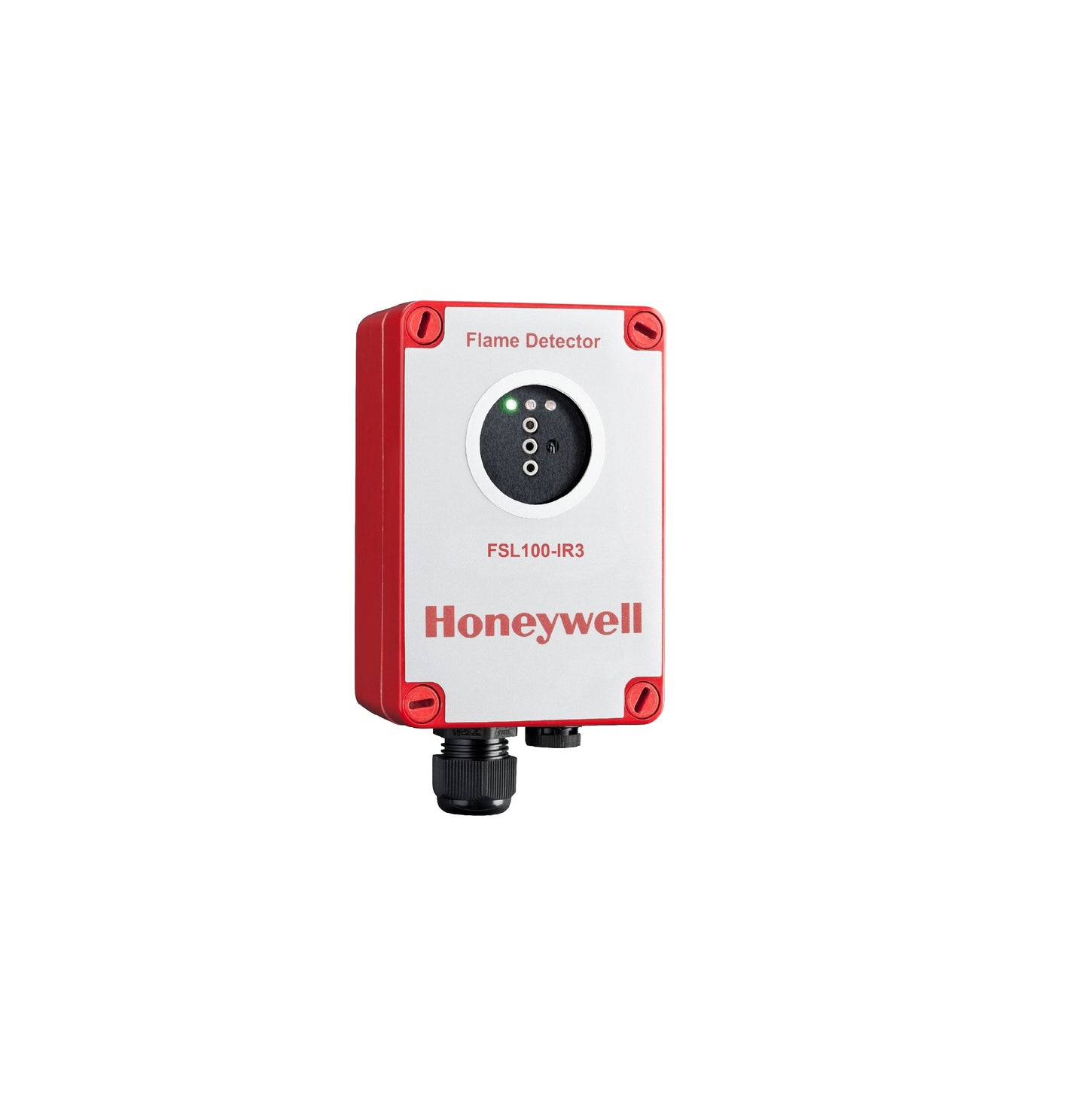 Contact Us
Our Dear Customer,
If you'd like to contact us you could leave a message here and we will get back to you shortly, or you can call us on our hotline 📞16584
Thank you for reaching us.